11 Creative Ways to Use Your Truck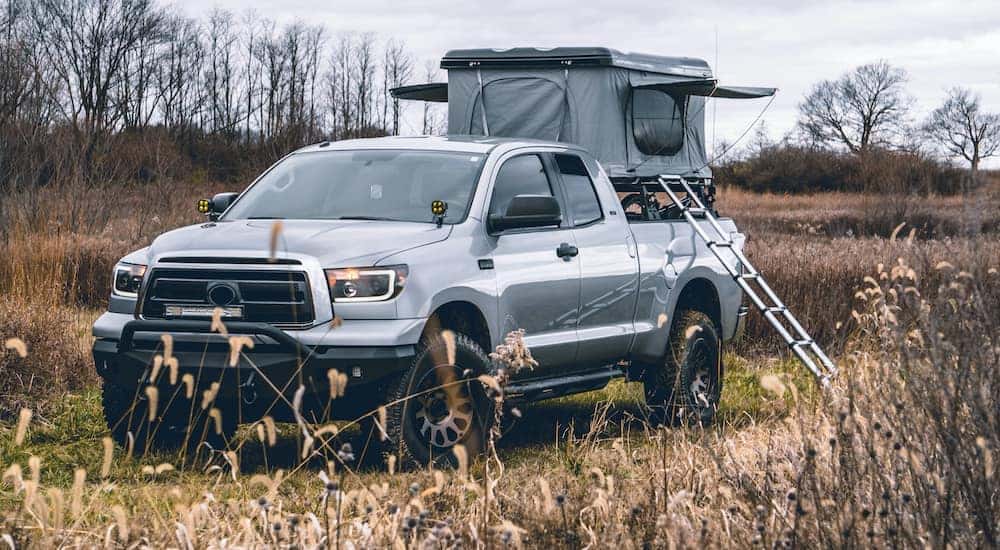 Here at Dan Cummins Chevy Buick, we are your Lexington used truck dealership, and we love trucks. We thought truck owners might appreciate a few ideas to get creative with your truck so you can have a little extra pocket money or bring a little fun to your outdoor excursions. If you own a truck, you probably bought it for a specific purpose. Most people need trucks for work or to tow a trailer, though some actually buy a truck just for trail riding or racing. Even if you have a truck for work reasons, you can still take it out for a spin when you cut loose in the evenings or on weekends and have a lot more fun than you might think.
#1 – Go Camping
Truck campers are very popular, but they can also be expensive. Instead, you can get a tent that fits in your truck bed so you can get out into nature in your favorite outdoor refuge far from Lexington. Rather than sleeping in a tent on the ground, the truck tent keeps you up and away from all the critters that come to visit in the night. Even better, the tent is in your truck, making it easy to set up and take down.
#2 – Give Hay Rides
Make it as simple or as fancy as you like, but if you toss a few bales of hay in your truck bed and find a gentle road to ride in the countryside, you've got a good time. Add snacks and drinks, hang lights, play lively music on your stereo, or choose a destination where you stop for a cookout, and the whole thing becomes a party. Make it a haunted hayride for Halloween, or just a ride to catch a view of the scenery. This can be fun with friends, or you can set it up to make a little extra cash. Either way, you have lots of options for a good time.
#3 – Offer a Towing Service
Lots of people buy things that need to be towed and then have to figure out how to tow them without a truck. There are also people who only need to tow a trailer once to move something to a permanent location, and they usually have to pay a towing service to do it. If you're competent with your truck and can confidently tow with an understanding of your truck's tow ratings, then why not make a little cash on the weekends by helping people move their stuff? It's a good idea to make sure you look up laws about side hustle businesses where you live and whether or not your insurance covers accidents, but it could be a way to make a few bucks.
#4 – Make Extra Cash with Junk
People are always throwing out washers, dryers, old bed frames, and any other items that you could turn in for scrap. When you have a truck and know what type of scrap metal to pick up, you can haul this junk away for a small fee to save someone else the headache of doing it themselves. Then you make even more money when you drop it off at the scrap yard.
#5 – Start a Lawn-Mowing Business
With a small trailer or a ramp to the truck bed, you can haul a mower or some landscaping tools and make extra money whenever you want to fit it into your schedule. If you let people know you plan to offer a lawn-mowing service, you might find yourself flush with jobs to cut lawns on weekends or evenings for seasonal work.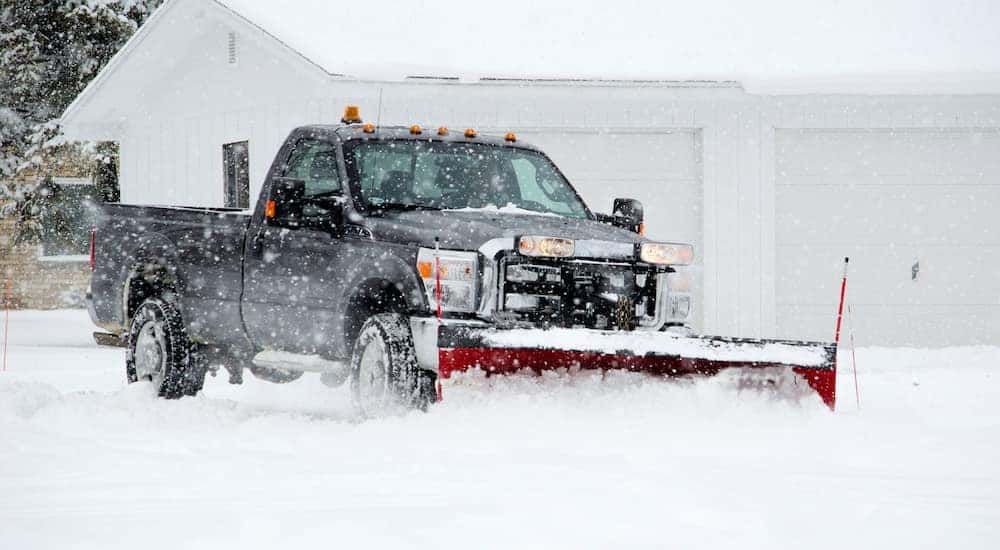 #6 – Plow in Winter
When you live in a snowy location, you might as well bank on that, too. This doesn't work for everybody and can require a more powerful heavy-duty truck, but offering to plow a few driveways in your neighborhood can be a lucrative way to make some money. A plow can be quite pricey, so this idea does require a little consideration before you decide to do it, but if you have a truck that can handle it, this is a reliable option.
#7 – Be a Tailgate Party Hero
When people show up to the game in their SUVs packed with coolers and bags, you can have an entire outdoor kitchen set up in the back of your used truck. Other people in the parking lot will be setting up tables and keeping things wrapped so that they stay warm while you cook up a storm on your grill and give out food piping hot. Set up a fridge you can plug in, a camp sink, and whatever else your heart desires, then make the magic happen for everyone who comes to enjoy the game.
#8 – Enjoy a Meteor Shower
If you have an old mattress and a few blankets, toss it into the bed of your truck so you can take your partner, friends, or family out stargazing under the night sky. All you need is to know when the next meteor shower, lunar eclipse, or other astrological event is happening, and then a good spot to park far away from the Lexington city lights. There are even places designated as "dark sky" spaces where light pollution is limited. This makes sky viewing much more satisfying, and for extra fun, you can pack a telescope to see the skies even better.
#9 – Go to the Movies
Towns that still have drive-in theaters are the perfect place to take your truck with a mattress in the bed. Pack plenty of blankets, a bag of popcorn, and a cooler of drinks to enjoy the show from the best seat in the house. Tune in your radio and open the windows in the cab, and then make sure everyone is doused in bug spray. No drive-in? Make your own! Use an iPad and a projector to shine your favorite movie onto the side of a white wall, then invite your friends and enjoy the show.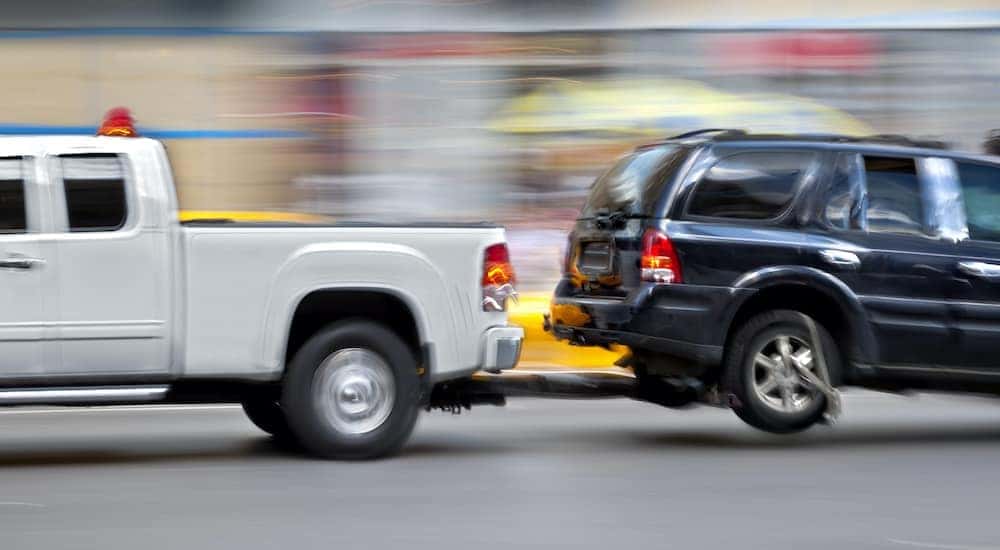 #10 – Build a Tiny House
For those who are handy, imagine building a mobile home on the back of your truck. When you build it yourself, anything goes, and it doesn't have to cost the small fortune that you would pay to purchase something from an RV dealer. Lots of people have built their own tiny homes this way, and you can probably find blogs or videos online to get ideas. Go crazy and make it fully functional with a kitchen and bath, or keep things simple with just a bed and storage for your supplies. This can be the best way to boondock, so you can head out to places you might never see if you have a camper in tow. Plus, it's safer, warmer, and more convenient than spending your nights in a tent.
#11 – Show a Little Personality
Trucks don't have to be bland work vehicles loaded with tools. With a little creativity, you can make your used truck more suited to your personality. Throw on some LED lighting, custom wheels, a lift kit, a wrap, or other accessories, and make your truck one of a kind. Throw out all the rules and make a bold statement, or just give it a little bling so that it stands out when you drive through town. Everyone should be able to know who has arrived when they see your truck pull in.
Have Fun With Your Truck
These are just a few of the possibilities that lie before you when you buy a used truck. But remember to be cautious if you try any of these creative ways to use your truck. Do your research before you start a business or test your truck's capabilities so you can be sure you don't cause damage to your vehicle or the people you invite to join you. Once you know you can try these ideas safely, get out there and enjoy being a truck owner!