2023 AEV Chevrolet Colorado ZR2
The New 2023 AEV Chevrolet Colorado ZR2
AEV Chevrolet Colorado ZR2 For Sale In Paris, KY
The AEV Chevrolet Colorado ZR2
The Colorado ZR2 Bison was a collaboration between AEV and Chevrolet to offer enthusiasts an upgraded version of the already capable ZR2 Colorado, designed specifically for more rugged terrain and overland adventures. Dan Cummins Chevrolet Buick offers AEV Chevrolet Colorado ZR2's for sale to all of Lexington, Georgetown, & Paris. These trucks are known for having an exceptional suspension systems right out of the factory, so AEV carefully designed these packages to retain as much of the factory-tuned, performance suspension as possible. The AEV ZR2 and ZR2 Bison take this concept to the next level by adding a Warn winch, additional skid plate protection, auxiliary lighting options, oversized HighMark Fender Flares and massive 35" tall BF Goodrich tires mounted on Crestone DualSport wheels. The AEV ZR2 and ZR2 Bison deliver top shelf off-road performance without sacrificing ride quality, handling or safety.
Warn Winch
Be Prepared. Vehicle recovery is inevitable for any adventure seeker, adding a Warn winch to your AEV ZR2 or ZR2 Bison will give you peace of mind for any challenge. The optional Warn 9.5xp-s (ZR2 Bison) and Warn Zeon 10-S (ZR2) winches integrate behind the front bumper without causing any adverse impacts on vehicle cooling.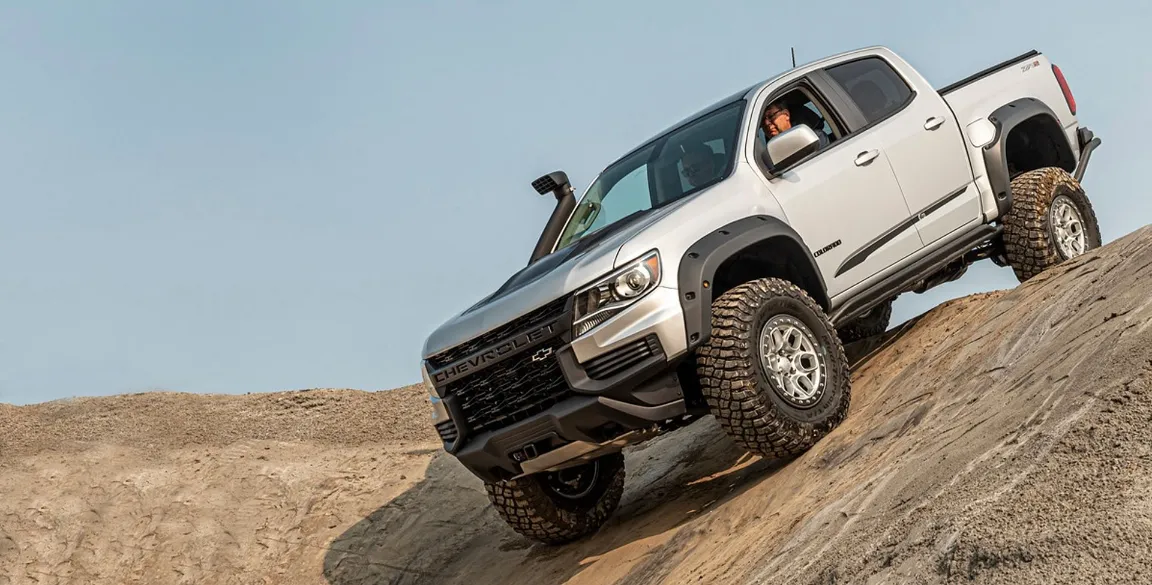 HighMark Flares
AEV's HighMark Fender Flares for the ZR2 and ZR2 Bison provide sufficient clearance and coverage for larger 35" tall BFGoodrich tires, without compromising the already highly capable and factory-tuned ZR2 suspension.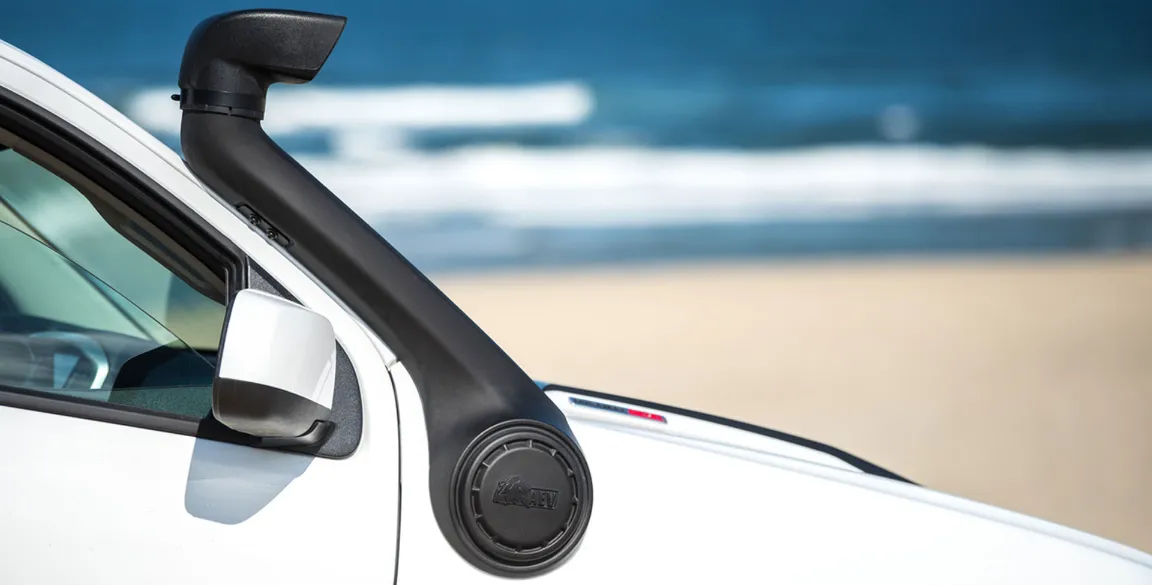 Snorkel
Inspired by industrial and military applications around the world, AEV's heavy duty Snorkel Kit was designed to improve engine performance by drawing in the coolest and cleanest air charge possible. Available is an optional self-cleaning Sy-Klone Pre-Filter for severe and drastic driving conditions.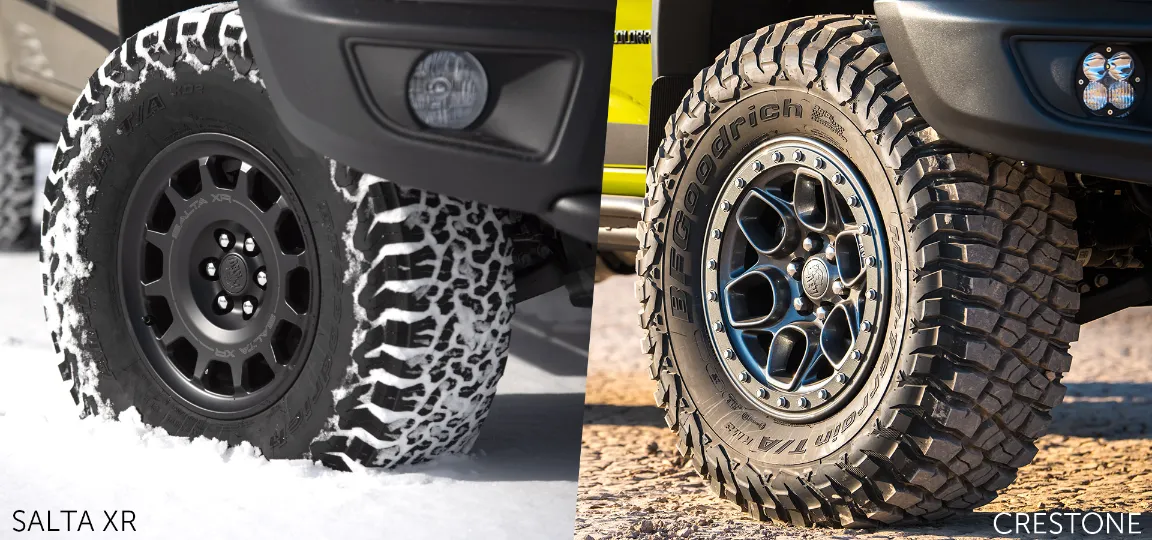 Crestone DualSport Wheels
The Crestone DualSport Wheel has an ultra-modern look and feel. Adventure seekers have the versatility of a true-beadlock wheel when traveling in extreme off-road environments. Optional Beadlock and Protection rings are available in Silver and Onyx finishes.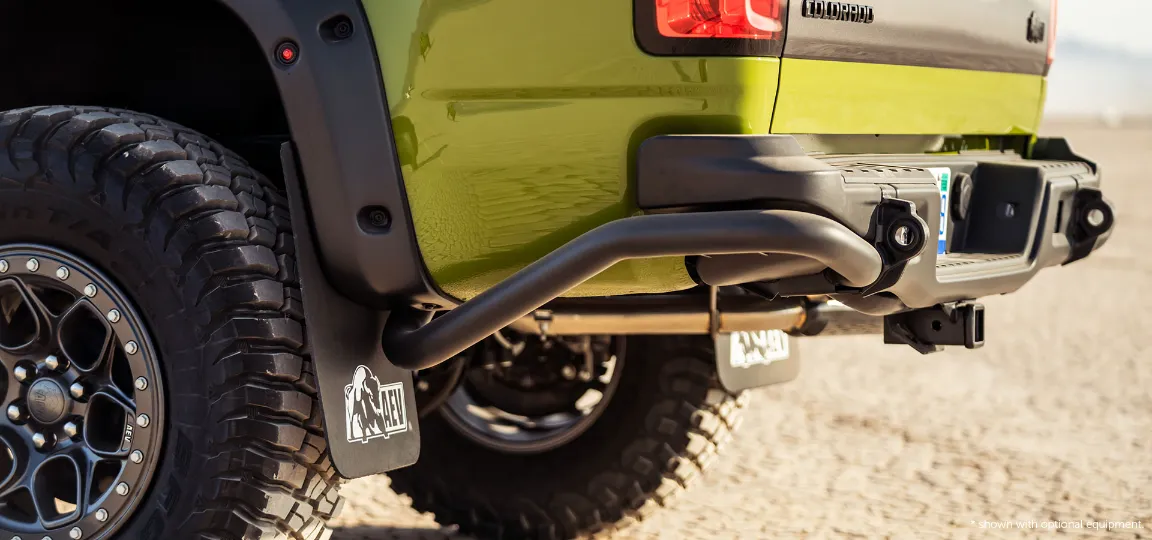 Rear Bumper (ZR2 Only)
The AEV ZR2 is fitted with the upgraded Bison Rear Bumper, adding robust tubular steel corner protection and (2) heavy duty recovery points to these extremely capable trucks. Available are optional Baja Designs Rear Bumper Lights for improved visibility while backing up in the dark.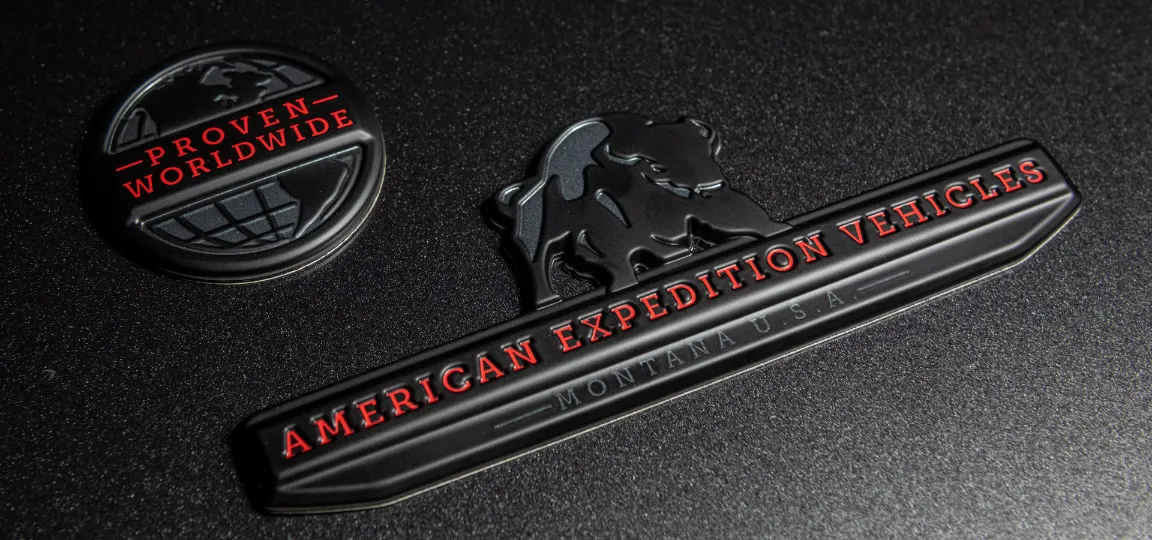 Branding
Every vehicle built in our Michigan headquarters include a serial numbered VIN plate, windshield banner, exclusive AEV exterior emblems, embroidered headrests and a custom gauge cluster overlay.