Top 10 List: Best Used 2019 Models to Buy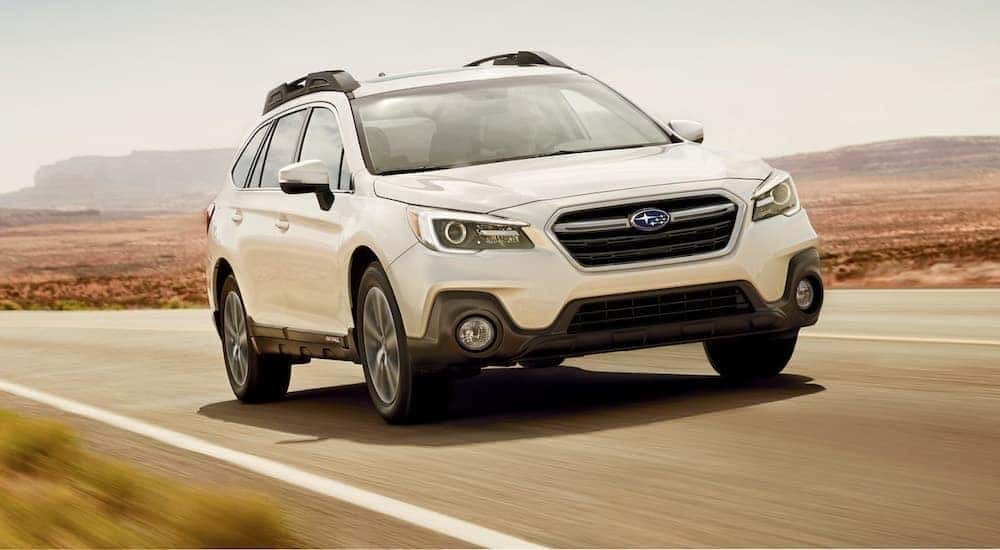 Buying used is always a good idea, especially when you want to enjoy a quality, reliable ride with all the features you desire for a much more reasonable price than buying new. That's why at Dan Cummins Chevrolet Buick, your top used auto dealer in Lexington, we don't blame you for being interested in a used car, truck, or SUV as your next dependable ride. For many drivers, tech features and modern style reign supreme, which makes more recent options much more popular. Models from 2019 occupy a bit of a sweet spot right now, as these vehicles are still relatively new and come with cutting-edge tech, contemporary style, and more. When you're on the hunt for your next trusted traveler, you'll want to pay attention to the top 2019 models to look for used, so you're able to drive away knowing that you chose wisely.
#1 – Subaru Outback
If you're searching for a used vehicle, nothing beats a Subaru, and the 2019 Outback is no exception. When you're riding in a Subaru, you'll be able to tell right away that this vehicle is different from the rest, offering functionality that can't be rivaled, as well as outstanding all-wheel drive capabilities, versatile style, and much more. With standard EyeSight Driver Assist Technology in its 2019 model, the Outback not only provides you with the safest ride possible, but you'll also be even more confident in the driver's seat with features like lane-keeping assist and automatic high beams. Holding its value among the best in the industry, the 2019 Subaru Outback won't let you down in any driving condition, making it a trusted, safe, and dependable option to pick when you need a practical SUV.
#2 – Mazda3
Mazda is able to do something special with its vehicles that not many other automakers can quite pull off. Not only does the brand design exceptionally beautiful models, they make them ultra-affordable, which means that you save even more when you buy used. Offered as a sedan or a hatchback, the Mazda3 exhibits sleek modern style combined with a reputation of excellence. Its exciting driving dynamics, paired with its elegantly appointed cabin, create an experience that can't be ignored. If you're looking for a vehicle that radiates timeless class and offers a smooth, refined ride, you can't go wrong with the 2019 Mazda3.
#3 – Honda Civic
Named the Compact Car Best Buy for 2019 by Kelley Blue Book, the Honda Civic finds its way onto the top of many lists and has been doing so for quite some time. In addition to its impressive reputation in the industry, the 2019 Civic showcases a wonderful array of safety features, as well as a nice selection of trims and body styles to get the car you need for any type of journey. Honda has always held high resale values in the industry, and with the Civic's dramatic ride, comfortable cabin, and affordable price, there's no telling where you'll be able to travel to next in this fine machine.
#4 – Hyundai Kona
Another Kelley Blue Book winner, the Hyundai Kona takes top honors as the Subcompact SUV Best Buy for 2019. Its easily maneuverable size and pleasing driving demeanor make it easy to go for a jaunt in this enjoyable option. You'll also find that the Kona offers up some of the best safety features in the business, as well as incredible fuel efficiency and a remarkable warranty. Hyundai stands by its vehicles, and with all you're able to get in the Kona, it's no secret that this small-size traveler is making a splash in the world of used SUVs.
#5 – Honda CR-V
You may notice that certain vehicles always seem to make their way onto best-selling lists, which is why you'll be seeing a lot of the Honda CR-V. Stylishly spacious, conveniently versatile, and ready for any adventure, the CR-V is a top choice for those seeking a compact SUV that can show up for anything. With a nice efficiency and loaded up with top safety features, the CR-V provides drivers and all on board with comfort and confidence, making this an ideal option for those shopping for their next used SUV. A powerfully efficient engine delivers on all fronts, making this a super practical option for those who need to be able to do more.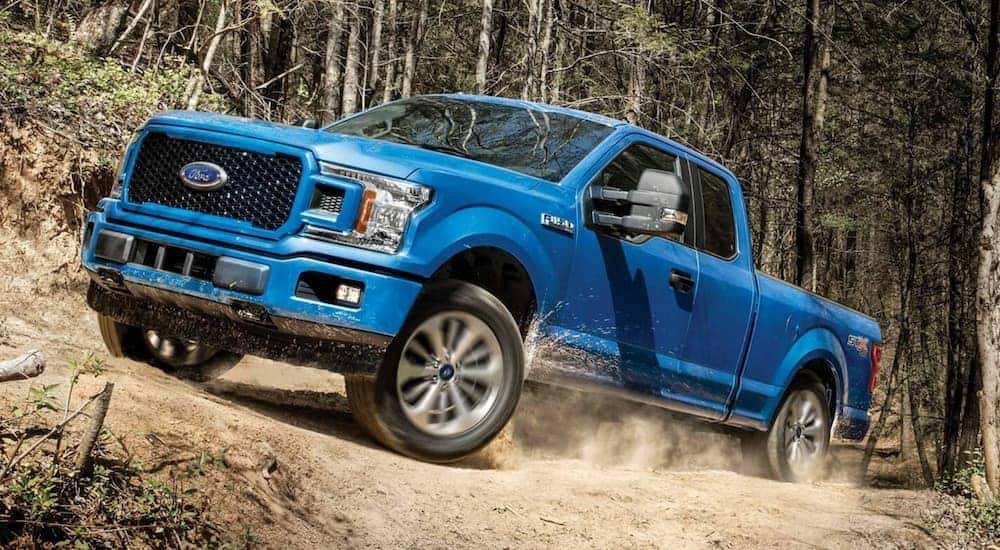 #6 – Ford F-150
Another industry favorite, the Ford F-150 has been a force on the streets, the jobsite, and beyond since 1975. If you're looking for a top pickup truck, the F-150 has always been it. Sporting the Pickup Truck Best Buy Award for 2019 from Kelley Blue Book, the timeless F-150 has many best-in-class accolades to brag about, including best-in-class towing and payload capacity. You'll also be amazed at its engine selection, as the 2019 model offers up five unique engines so you can get the truck that matches your needs. There's no doubt about it, the Ford F-150 is one of the best trucks you'll ever buy, and in taking advantage of all the features found in the 2019 model, you'll have the assurance you need in knowing you made the right choice.
#7 – Chevy Spark
For those who don't need a large and in-charge vehicle for their everyday travels, the 2019 Chevy Spark is a delight to drive. Compact, budget-friendly, and full of desirable features, the Spark is one of the best small-size options available today. When you're driving around in the Spark, you'll get to enjoy a thoughtfully designed interior, as well as an innovative infotainment system, smooth, responsive ride, and much more. For all that you get at such an affordable price, there is quite literally no other vehicle in its class that can beat the Spark.
#8 – Toyota Camry
Like many other respected brands, Toyota holds itself to higher standards when it comes to designing some of the most dependable options on the road. When you want to enjoy classy style, a roomy cabin, and loads of options, the 2019 Camry is ready to astound you. Available with a reliable four-cylinder engine, a powerful V6, or an efficient hybrid drivetrain, you're able to travel better onboard this solid machine. The perfect family sedan and everyday commuter, the Camry showcases a sophisticated interior, especially as you climb the trim levels, as well as top safety ratings due to its strong design, coupled with its legendary suite of safety features. If you want excellence, the 2019 Toyota Camry will provide that for you… and more.
#9 – Honda Accord
Honda's midsize option, the Accord, not only sports a dazzling appearance inside and out, but it also features extreme practicality and versatility, making it one of the best sedans on the market today. As SUVs continue to take over, many sedans are having a hard time keeping up with driver demands, but that's simply not the case for the acclaimed Accord. A cavernous interior cabin, pleasing ride, and superior safety are all packed inside to make the 2019 Accord one of the best buys if you're searching for your next used sedan.
#10 – Lexus ES
For those interested in a luxury vehicle, rest assured that when you want the absolute best, you'll find it within the posh confines of the 2019 Lexus ES. Completely redesigned for 2019, the Lexus ES dazzles with a roomier interior, elegant styling, and multiple powertrains available, including a hybrid option. You'll be able to enjoy a quiet, peaceful ride for a fraction of the price when you opt to buy used, which makes the Lexus ES a top choice for those who want a luxury vehicle without the luxury price tag.
Best 2019 Used Models
When you're looking to buy a used vehicle, you'll need to be careful because not all used cars are the same. That's why, if you stick to our list of favorites, you won't be let down, and at Dan Cummins Chevrolet Buick, you'll find a host of top options waiting to impress you. Take a trip over to our modern showroom or browse our online inventory to find the perfect used car, truck, or SUV that speaks to you. And if you want modern style, innovative tech, top-notch safety features, and more, you can't go wrong with these top 2019 options, just waiting to enhance your ride in every way.