What to Expect From the Chevy Silverado EV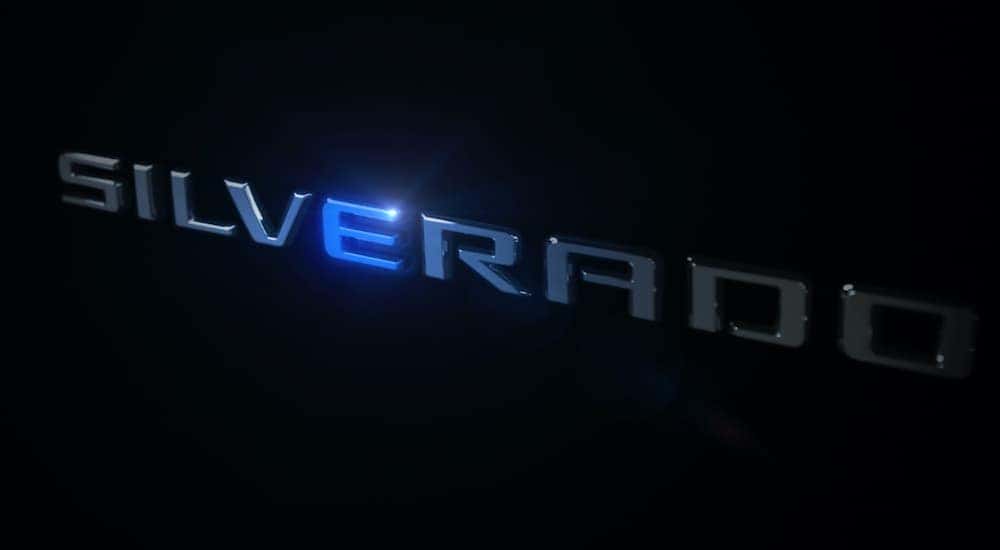 After months of rumors, Chevrolet recently confirmed what will likely be a major shift in the pickup truck market. They are developing an all-electric Silverado pickup truck that will change the way we work with pickup trucks. As of now, there's no firm timeline on the Chevy Silverado EV's release, but there's still a lot to discuss. You can expect your Lexington Silverado dealer, Dan Cummins Chevrolet Buick, to stay on top of all the new developments.
Chevy is making drivers both excited and nervous by turning the beloved Silverado into an EV, but we think the change will be good. Chevy is merely giving drivers a new option in the future of the automotive industry with a truck that will have a lot of power and capability run through an electric powertrain. Based on what we know now, here's what you can expect from the all-new Chevy Silverado EV.
Incredible Range
For those new to electric vehicles, the range is an estimation of how far the electric car can operate before needing a recharge. You would go through a similar process as your gasoline car, except instead of making your way to a gas station, you head to a charging station. The more range, the better in electric vehicles, and the first reveal of the Silverado EV's range is quite impressive.
Chevy announced they estimate the brand new Silverado EV to offer over 400 miles of range when it's fully charged. To put that into perspective, the 2022 Chevy Bolt EV gets an estimated 259 miles of range. This means you can truly put the Silverado EV to work and not have to worry about recharging as often. The goal is to make no sacrifices in your busy work life when switching to electric.
Chevy can achieve this incredible range with their Ultium battery technology. This battery is what will be used in the Chevy Silverado EV and can go larger than ever before to make this mile range possible. Chevy has recently improved the charging capability in their other electric vehicle lineup, so it's safe to say that charging will be seamless in the Silverado EV.
There's more to discover about the Silverado EV's range and charging capabilities. The size of the truck, towing, and payload will impact the actual range, but with Chevy's proven track record to produce the most capable pickup truck, it will exceed expectations. Stay tuned as we get closer to the release for more information on the electric components of the Silverado EV.
Variety of Options
One of the aspects people love about the Chevy Silverado is the range of options to truly make the Silverado unique to your needs. While we don't have the full specifications and information on the Silverado EV, we fully expect it to stay true to its Silverado roots. This includes engine options, models, and trims.
Specifics on the Silverado EV's engine haven't been released yet, but we believe it will live up to the expectations Silverado drivers have. In the 2021 Chevy Silverado, there are six different engine options to fulfill every need. It's likely that the Silverado EV will offer at least a small variety of electric engine options. This will give pickup truck drivers the ability to fit their work lives into the Silverado EV more fluently.
In the 2021 Chevy Silverado, we see many different trims available, from a base work truck model all the way up to the luxurious High Country model. It's predicted that the Chevy Silverado EV will follow suit, giving retail and fleet customers the perfect fit for their needs. This is good news to the affordability of the Silverado EV. No pricing is released, but if there are different trim levels, then it's attainable for more budgets.
With the heavy anticipation for the new Chevy Silverado EV, it wouldn't be surprising to see even more premium features, options, and design than ever before. There's a demand for the Silverado EV, so Chevy will surely deliver on the availability of options for this electric pickup truck. You just might find exactly what you're looking for in a Silverado EV.
Exceeding Expectations
In the small glimpses released to the public, it's clear that the Silverado EV is a big deal. The electric car market has consistently grown, and now it's time for the electric pickup truck market to grow. If there's one thing we can bet on, it's that the Chevy Silverado EV will exceed expectations.
You might be wondering how a pickup truck can operate on an electric engine and still have the might performance and capability we see in gasoline Chevy Silverados. Chevy already has a proven track record of producing capable, efficient, high-performing, and technologically-savvy Silverado trucks. This will translate beautifully into an electric pickup truck. Chevy said they are able to design a completely electric pickup truck by using the best battery technology and the foundation of Silverado capability.
From everything we've seen so far, the future Silverado EV will stand out boldly in its segment. The current Chevy Silverado ranks at the top with its full-size pickup truck and continues to grow and adapt with each model year. We expect the best of the best in the Chevy Silverado to prove to drivers everywhere that an electric vehicle can get even the hardest jobs done.
Current Chevrolet Electric Vehicle Lineup
The Chevy Silverado EV isn't the first electric vehicle in Chevy's lineup of vehicles. The Chevy Bolt EV continues to be an ideal fit for many electric drivers. Recently, Chevy released a new electric vehicle building on the Bolt EV, the Chevy Bolt EUV. The Bolt EUV is larger and models after Chevy's SUVs.
This is to show that Chevy is already winning in the electric car market. Chevy has made it simple to transition to electric car life with efficient at-home charging solutions, a growing network of public chargers, and high mileage range. Switching to an electric vehicle is quickly becoming easier and easier for everyone, and brands like Chevy are adapting to a greener tomorrow. The future Chevy Silverado EV will fit in perfectly with Chevy's current lineup of electric vehicles. We expect Chevy to improve on its already impressive electric car offerings and still stay consistent with its foundation of excellence. With this new addition to Chevy's electric vehicles, there is truly an electric vehicle for anyone.
Trust Dan Cummins Chevrolet Buick With Your Silverado EV
There is still a lot that will unfold about the Chevy Silverado EV, and you can bet that our team at Dan Cummins Chevrolet Buick will stay on top of all the developments. When the big day comes, and the Chevy Silverado EV is released to the public, you can trust our expert staff to guide you to the new electric pickup truck life. We are thrilled to see the potential of this new electric pickup truck.
Dan Cummins Chevrolet Buick offers the full lineup of new Chevy vehicles, and a large variety of quality used vehicles. We work hard every day to change the way you buy your next vehicle by taking the stress out and making it fun. Our team achieves this by providing the highest levels of customer service and care. No matter if you encounter our sales, finance, or service team, you will feel seen and heard. Contact us today to stay up-to-date on the upcoming Chevy Silverado EV!